WELCOME to a page of ours kennel, located in picturesque Estonia!
 Allow to present you our family where ease get on sweet loveful Jack Russell terrier with friendly and peaceful miniature bullterrier.
The first bullterrier in our family has appeared in 1992. It was the true and devoted dog from kennel Parabellum, thanks to which our family has simply fallen in love with this remarkable breed. The first Jack Russell a terrier has appeared in our family in 2006. This small cheerful dog – the best  partner who has brought in our family many the positive moments and is assured, will not leave indifferent and you.
We watch closely health of our pupils: they annually are tested on health. Our dogs take part in prestigious exhibitions – dogshow.
In our kennel born puppies whish find new families at the age of 8 weeks. They possess pedigree FCI, are supplied by the chip, pass necessary vaccination, have the international veterinary passport. With each of new owners we make the purchase and sale contract. We are ready to give at any time to owners of puppies all-round aid and to carry out consultation.
We are grateful to you for visiting of our page and we invite to visit our gallery!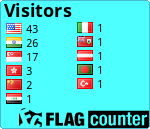 snowblues3@gmail.com
svetlana.pola@hotmail.com